feature
Automatic & Alternative Suggestion
The application can predict and suggest words as the user types, finding definitions faster and more efficient.
Comprehensive Explanation
An essential tool for effective communication and learning, provides a detailed understanding of the word you search.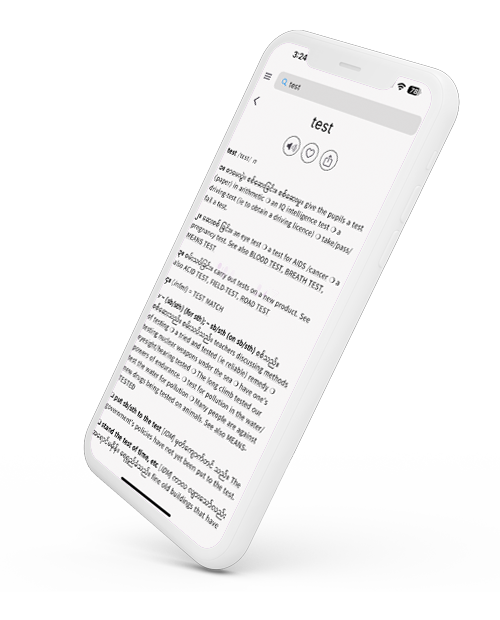 Synonyms & Antonyms
Knowing synonyms and antonyms can help you expand your vocabulary and communicate more effectively in speaking and writing.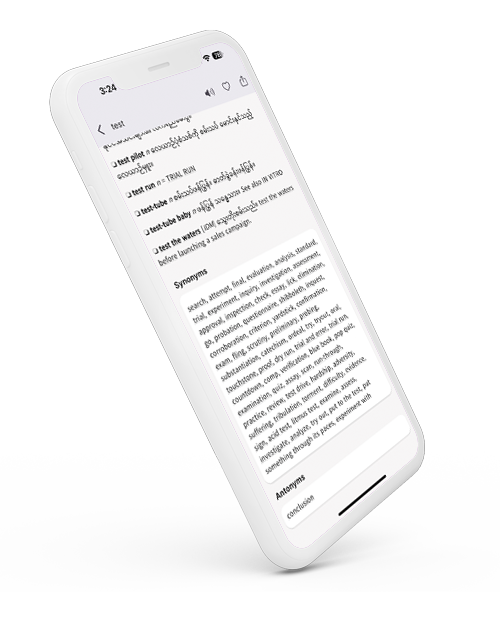 Search with Myanmar Language
When using a dictionary in your native language, you have the advantage of being able to quickly and easily look up words that you don't know, without having to navigate a language that you may not be completely comfortable with. This makes it easier to expand your vocabulary and to understand the meaning and usage of unfamiliar words.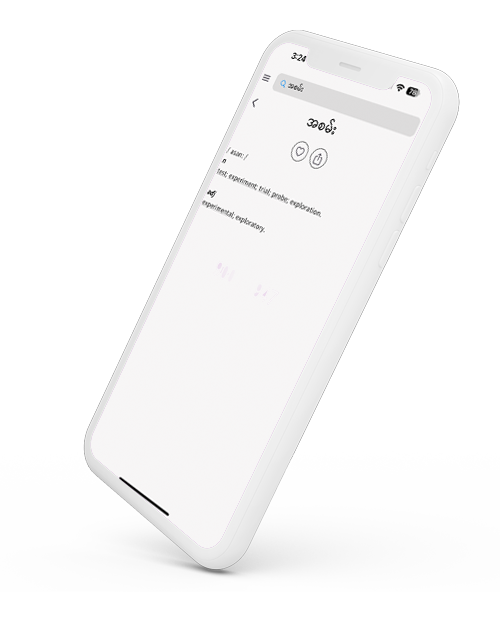 Use Application with Myanmar Language
Using an application with your native language can improve the user experience, accessibility, and accuracy of the application, as well as make it easier to use and communicate with others.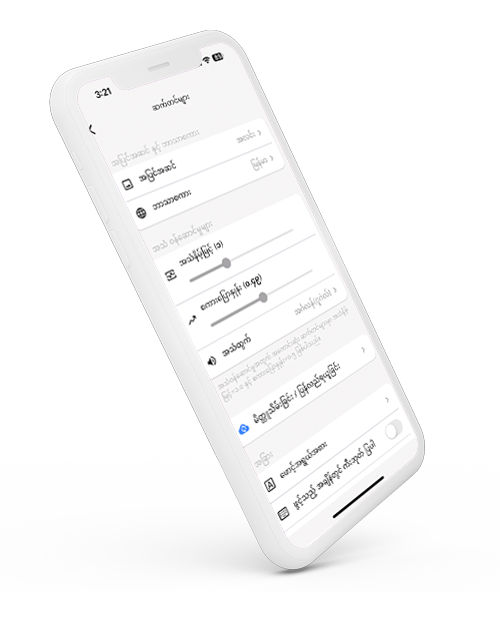 Backup and Restore across multiple Devices
Cloud backup and restore across devices is a convenient and secure way to store your important data and files, and to ensure that they are always accessible from any device with an internet connection.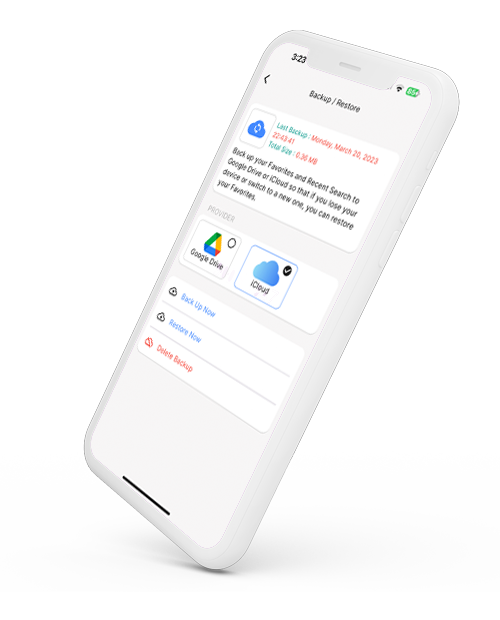 It's the dictionary you need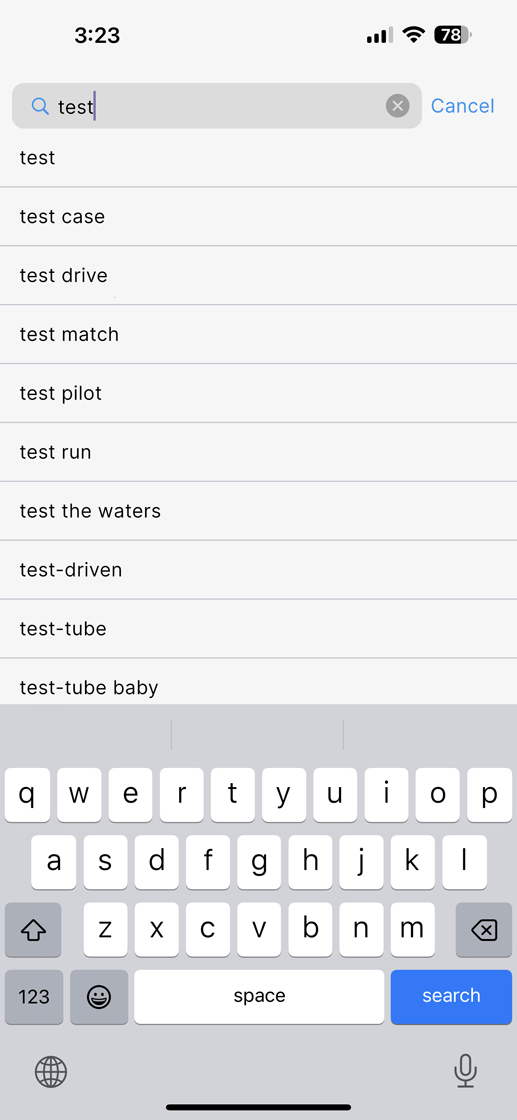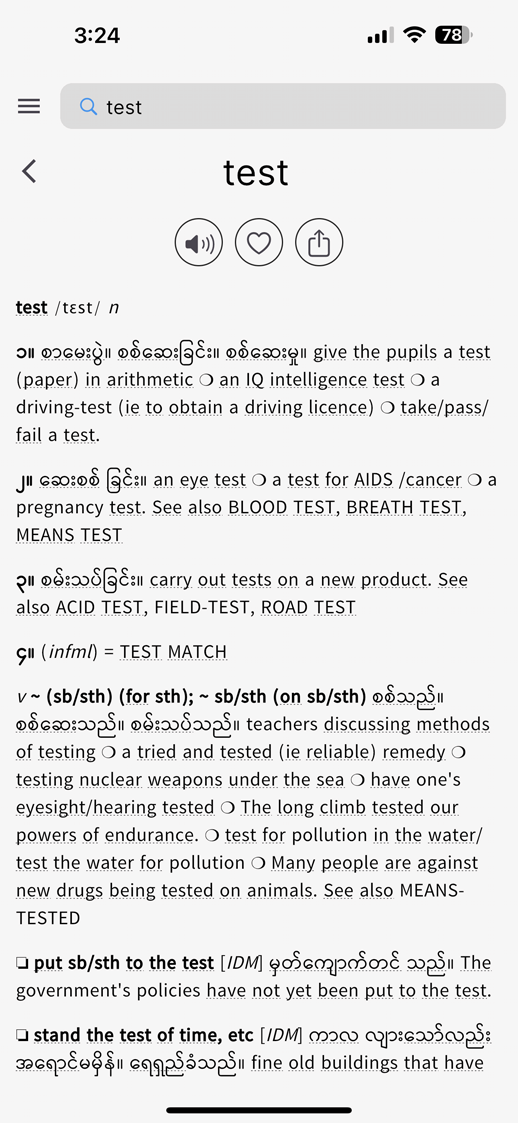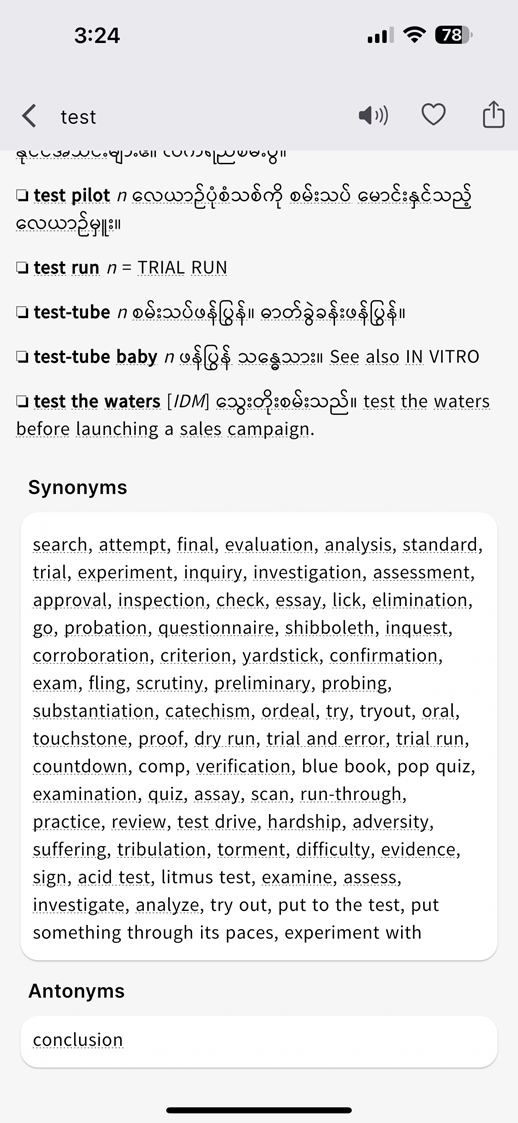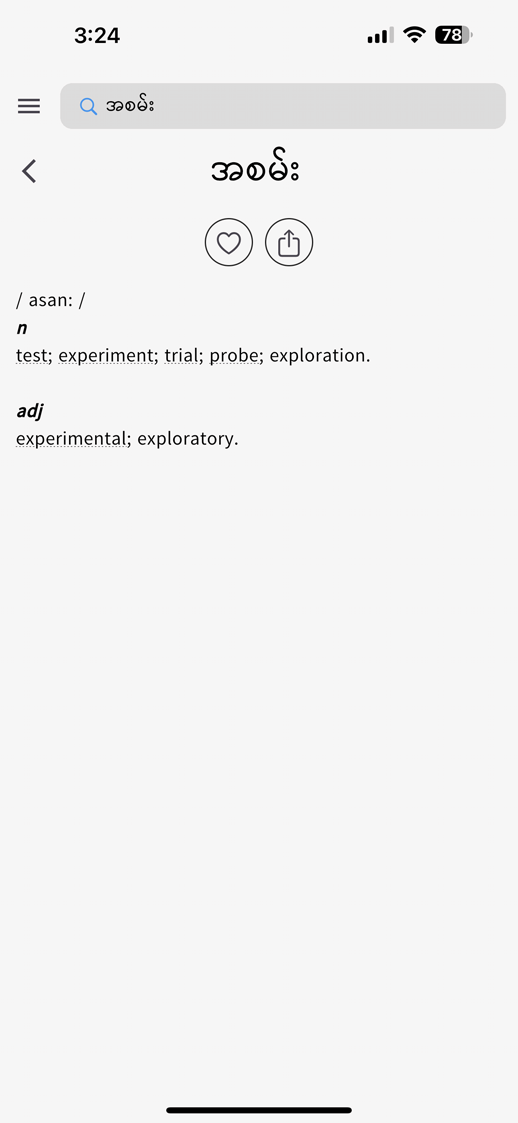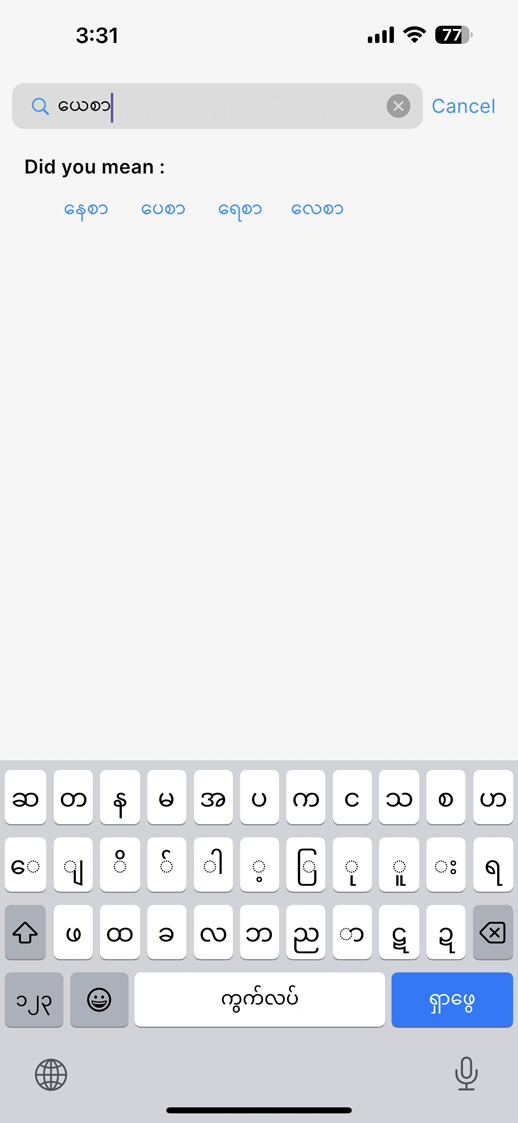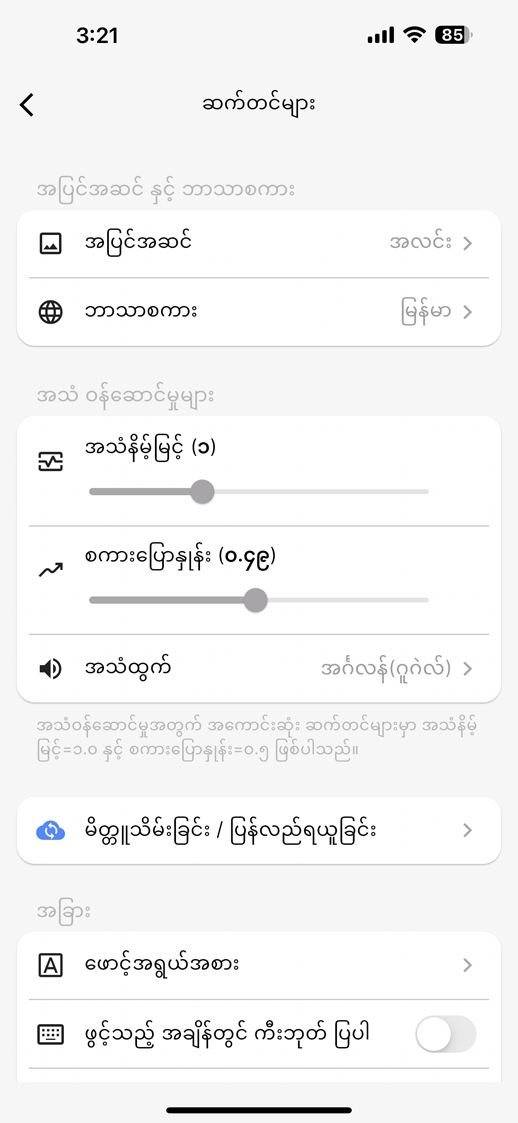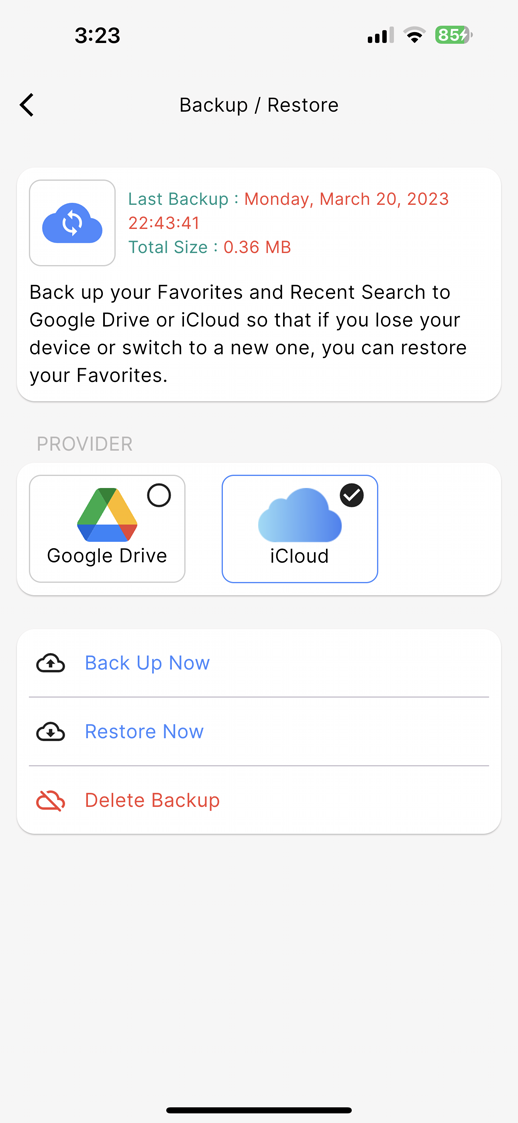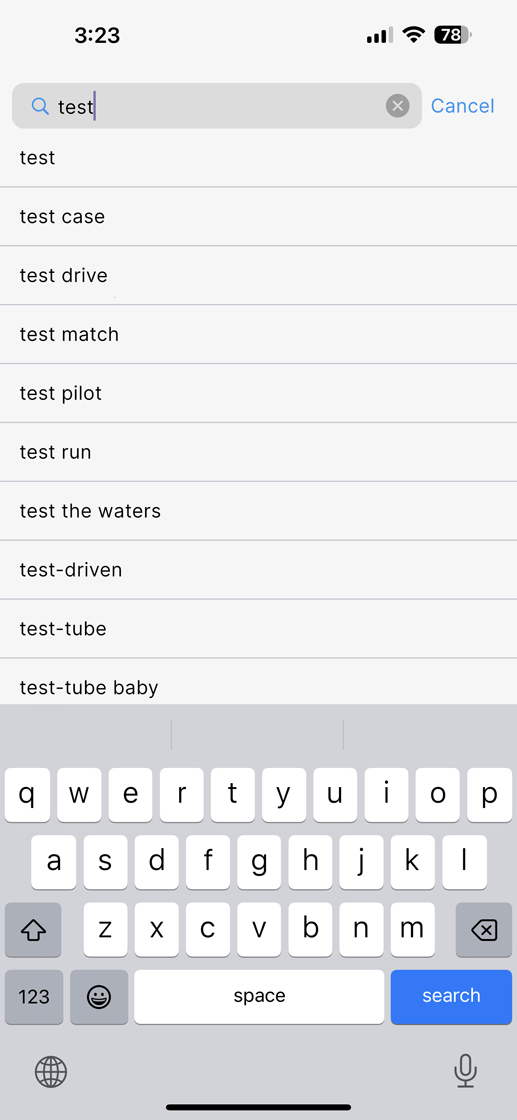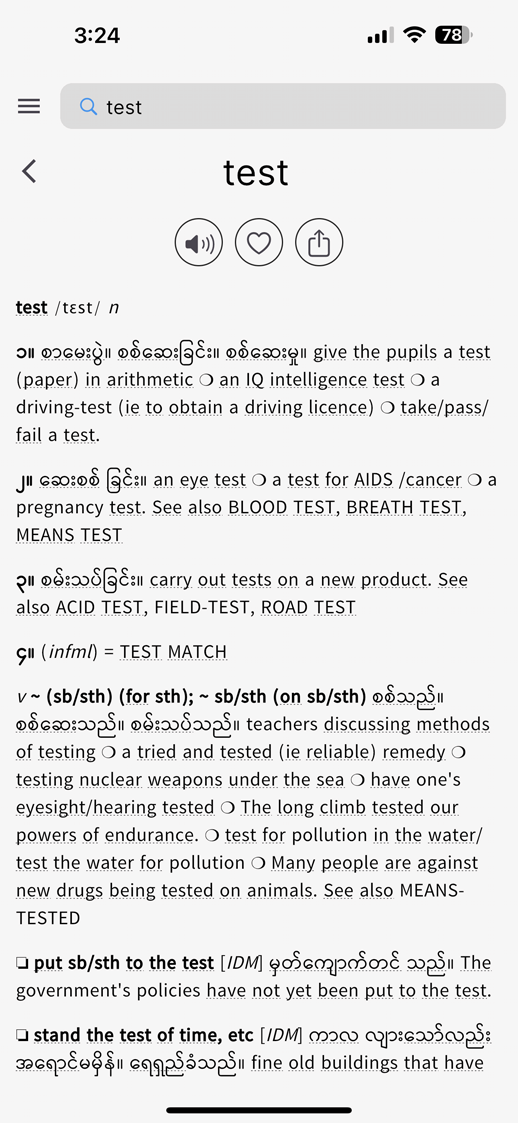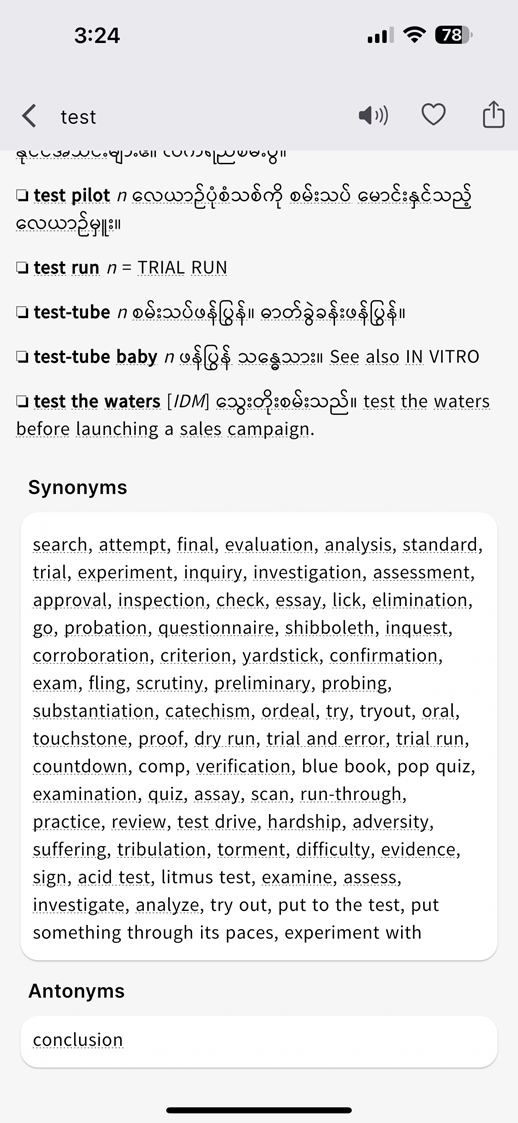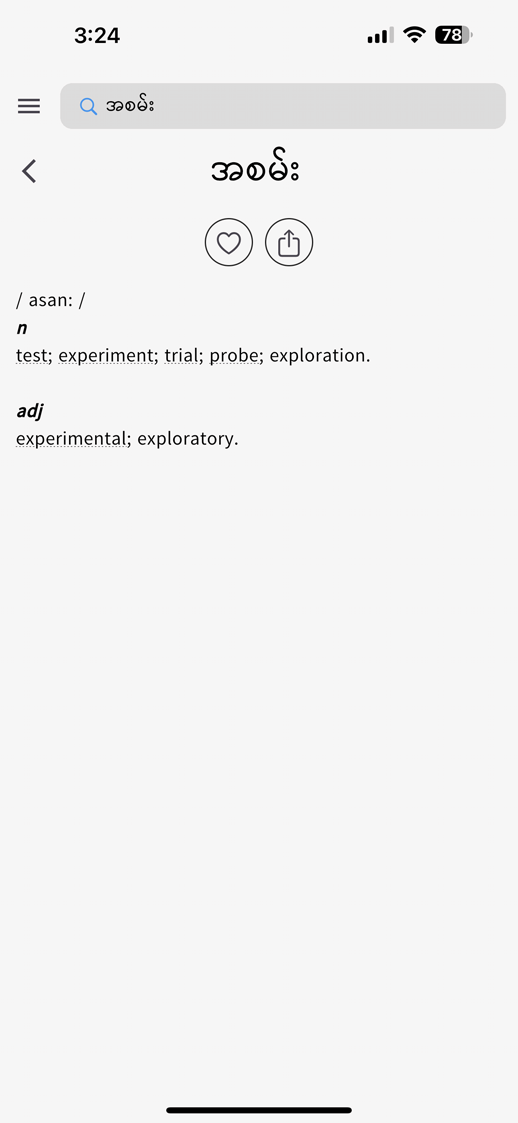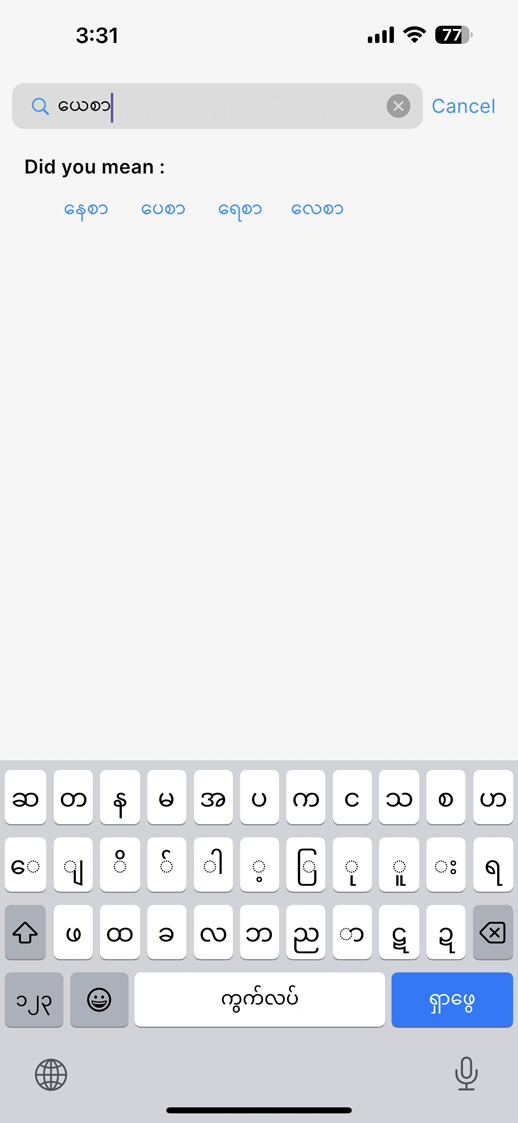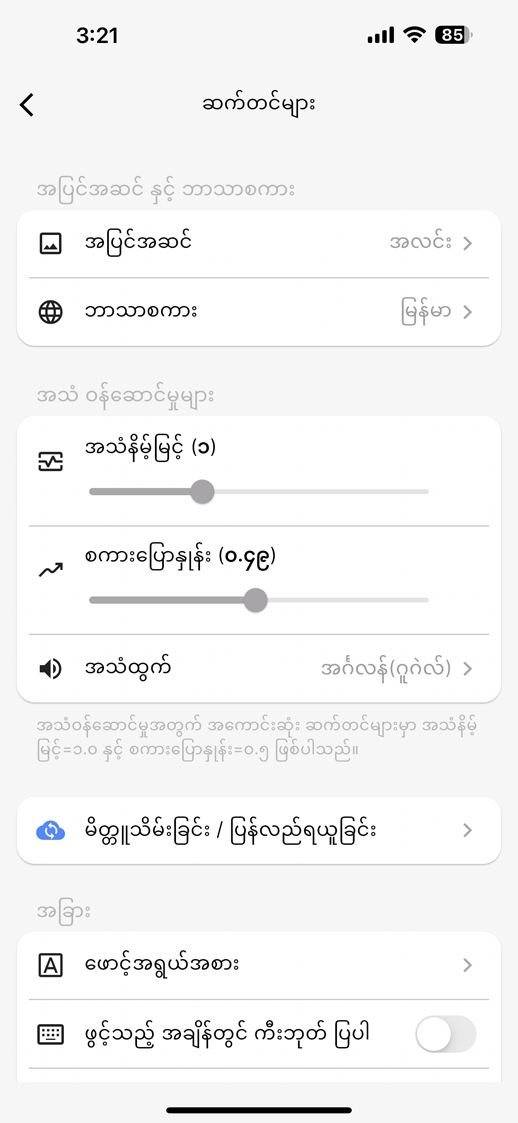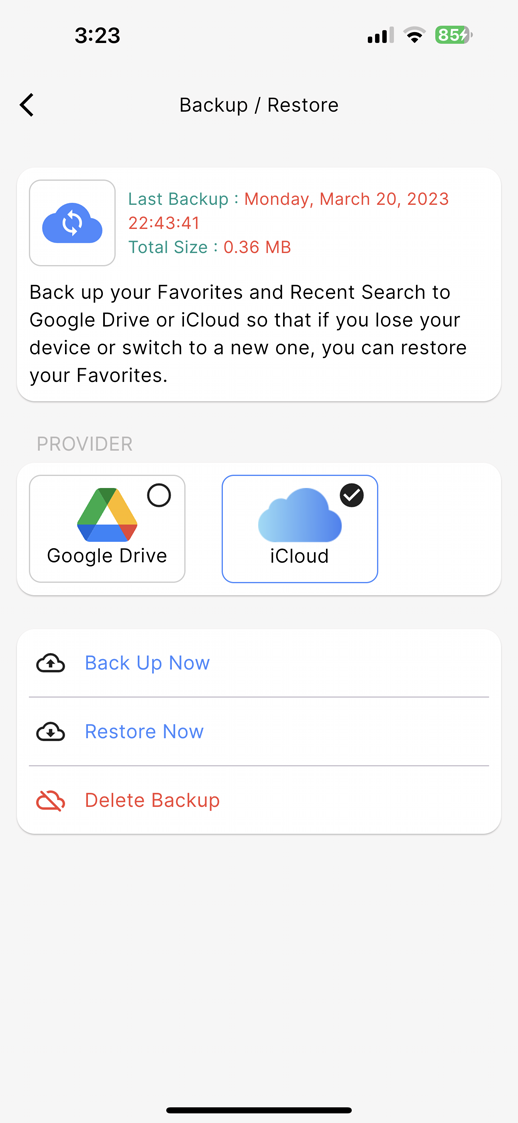 I highly recommend for those who is studying English.It is handy to use and not like the other dictionaries .It is also offline app and now it is really helping me to study.
Su Hinn Htet - Student
After the update, it became the best one I've ever used. They fixed the problems with the search box and keyboard. It's a great Burmese dictionary app.
Ethan Shelby -
Best dictionary ever. As a academic student, this is the excellent dictionary ever.
Yee Mon Thu -
ကျုပ်တစ်သက်မှာတော့ iabidan ထက်ကောင်းတဲ့ English-မြန်မာ Dictionary မတွေ့ဘူးသေးပါ။
Kyin Mang -
I like this app. This app is very important for my daily life.
Naw Victoria - Student
I really like this application and it helps me alot along my education journey. This is a precious application for every student. And, I would like to say Thank you for creating this application.
Day Liyar - Student
IAbidan is very convenient for me to using transitions between English and Burmese. Thanks a lot!
Ler Bwe Saw -
I've been using this app 2 years ago.I had used many Eng to Myan dictionary but iabidan app is using very satisfied for me that I've ever had. I recommend this app for ESL students.
swan htet aung - Techer
ကျွန်တော် က Chef တျောက်ပါ ကျွန်တော် ဒီ app ကို အသုံးပြုတာ ဆိုရင် ဖြစ်နှစ်မနည်းတော့ပါဘူး အရမ်းအဆင်ပြေတယ် ။ ကျွန်တော်မသိတာတွေတချို့ကို အလွယ်တကူရှာကြည့်လို့ရတဲ့အတွက် ကျွန်တော် ဟာဆိုရင် ဒီapp ကိုလက်စွဲကိုဖြစ်နေမိပါတယ်🤗😘
banyar maung - Chef




faq
Have a question? Check out our frequently asked questions to find your answer.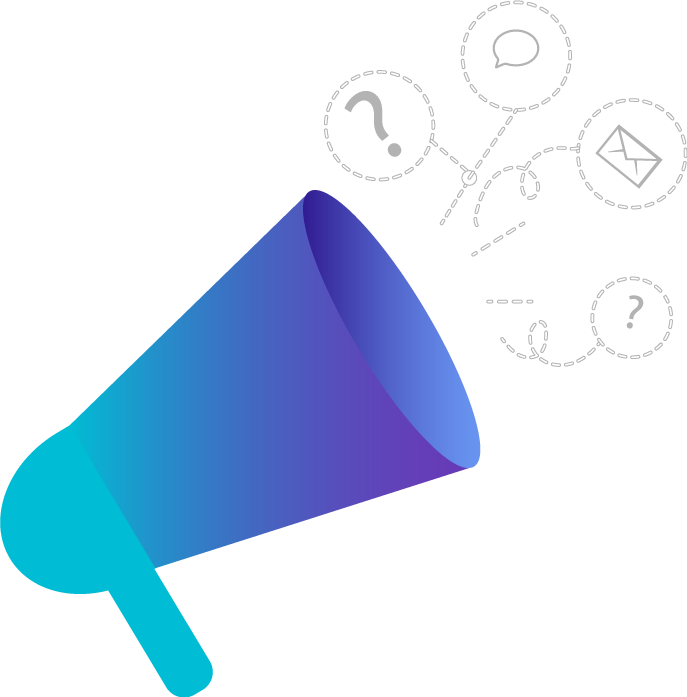 Do I need to pay using the iAbidan?

expand_more

It is absolutely free. You can use iAbidan's fully-featured free of charge.

What's the premium version?

expand_more

The premium option is for people who do not want to see advertisements on the app. Other than that, all features are the same as the free version.

Why am I seeing advertisements?

expand_more

iAbidan is supported by advertisements. We need to pay bills such as server hosting fees, app store subscription fees, professional translation fees and maintenance fees.

Why can't I search for some words?

expand_more

Please bear with us. We are still working on improving our dictionary. We will try to add new words regularly.

How can I send feedback?

expand_more

We are always looking for ways to enhance the user experience, and your feedback is valuable in helping us achieve that goal. If you have any suggestions for improvement or are encountering issues, please send an email to iabidandictionary@gmail.com. If you would like to share your experience with the app, please consider rating us on the App Store or Play Store.